ADVANCED AUTOMOTIVE SYSTEMS, LTD.
Specialises in custom made titanium and stainless steel exhaust systems using a Hines 300 CNC-B Bending Machine.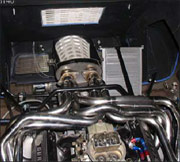 ASSOCIATED RUBBER & MECHANICAL (ARM)
A Hines 630 Induction Bending Machine helps Associated Rubber bend massive pipe for the mining industry.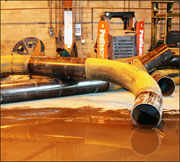 BOB'S MUFFLER & RADIATOR
Bob's Muffler believes in the power of mandrel bending using a 300 NC Bender to produce performance exhaust systems.
CATEPILLAR (CAT)
Catepillar was one of the first equipment manufacturing companies to own a 300 NC Bending Machine.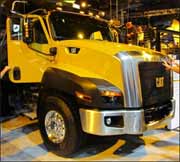 DeeZee
With several different models of Hines Bending Machines, DeeZee sells 3,600+ SKUs pickup truck and sport utility accessories.
Dynaflex Products
Manufacturing the highest-quality stacks in the Trucking Industry since the early 1970's. Manufacturers of The Original Monster Stacks.
FEMCO
With a 300 NC, Industrias Metalicas Miller produces some of the most visually dramatic pipe solututions for many firms.
FLEXIBLE METAL INC./A HYSPAN COMPANY
Flexible Metal produces a wide variety of exhaust equipment, bellows and fabrication with a 300 NC + 800 CNC-B Bender.
FRICK®/JOHNSON CONTROLS INC. (JCI)
For industrial refrigeration part production, Frick Industrial Refrigeration uses a Hines 200 NC and a 800 CNC-B Bender.
FRONTIER TRUCK GEAR
Using a Hines 150 CNC-B Bending Machine, Frontier Truck Gear goes to market with cutting edge aftermarket products.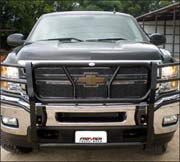 Grand Rock
Leading manufacturer of superior aftermarket exhaust systems.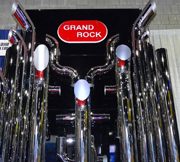 GENERAL MOTORS CORPORATION
GMC has a Hines 300 NC Bending Machine to help manufacture various automotive parts.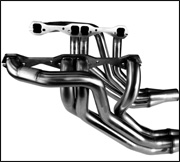 GREINER INDUSTRIES
Greiner's diversified products required huge O.D. pipe production so they installed a 810 induction bending machine.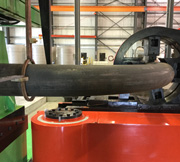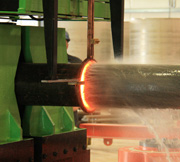 Harris Waste Management Group
An industry leader in manufacturing scrap recycling and processing equipment such as Shears, Balers, and Shredders.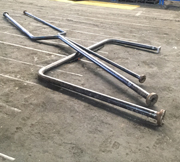 H-P Products
Supplies custom engineered tubular fabrications to industries such as Military Vehicles, Construction Equipment, Tanker Trucks, Emergency Vehicles, Waste Management Equipment, Agricultural Equipment, and many more.
INDUSTRIAS METALICAS MILLER
IMM has a 600 NC Hines Bending Machine to manufacture its a large range of truck exhaust pipes and equipment.
K999
K999 in Thailand installed a 630 induction bender to manufacture large scale pipe for its oil and gas pipe customers.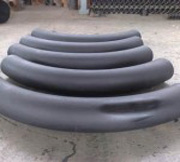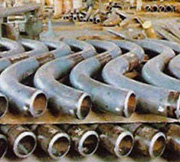 LITTLE TIKES
Little Tikes uses a 200 NC Hines Bending Machine to manufacture its playground equipment.
NASA – WHITE SANDS TESTING FACILITY
One of Hines earliest customers, the White Sands Testing Facility uses a 100 CNC-B machine to manufacture parts.
OCEANEERING
Oceaneering's deepwater products are, in part, produced using a Hines 300 NC Bending Machine.
OSCAR WINSKI
Operating a metals salvage recycling facility, Oscar Winski using a Hines 800 NC Bending Machine.
PACIFICORP
Pacificorp has a Hines 300 NCP Bending Machine to manufacture boiler tube parts to produce energy for its many customers in the West.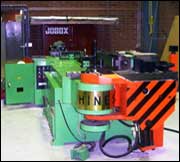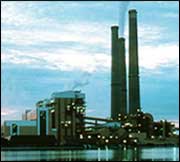 PLANEXHAUST CORPORTATION
With a 300 NC, Planexhaust Corporation is synonymous with quality aircraft exhaust systems and plane exhaust parts.
SARIS
Cycle racks, cycle mounts and wave racks are manufactured at Saris using a 300 NC Hines Bending Machine.
SPINTECH PERFORMANCE EXHAUST MUFFLERS
Has a Hines 300 NC Tube Bender to manufacture its high performance mufflers and custom exhaust systems.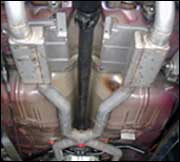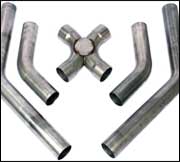 THE PANAMA CANAL AUTHORITY
The Panama Canal uses a 200 NC Hines Bending Machine to produce many and various pipe needs for the Canal.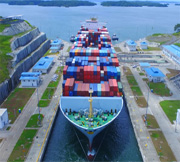 T & T TUBECRAFT, LTD
Tubecraft is producing high quality, large radius bending for many diverse firms using 300 and 600 NC Bending Machines.
TESLA INDUSTRIES
A Hines 150 NC Mandrel Bending Machine helps Telsa go to market with state-of-the-art power conversion systems.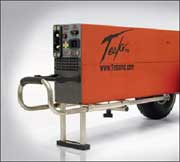 THERMACOR
Thermacor uses a 1200 NC Pipe Bender to produce very large OD pipe for its many pre-insulated pipe system products.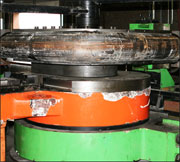 THOMA SEA
As a major ship builder in the Gulf of Mexico, Thoma Sea uses a 1000 NC pipe bender to produce very large OD pipe bends.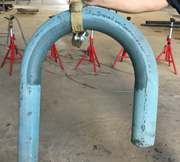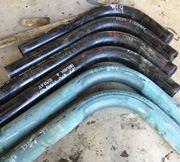 TYLER TECHNOLOGIES
Using a Hines 300 CNC-B Bender, Tyler Technologies manufactures externally mounted helicopter platforms.
VOLVO PENTA NORTH AMERICA
For various parts in its engine products and marine exhaust systems, Volvo Penta NA uses a Hines 300 NC Bender.
WACHS SERVICES
200 and 1000 CNC benders will produce very large, heavy wall stainless bent pipe for use in the nuclear energy for Wachs Services.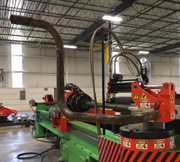 WILDER FITNESS EQUIPMENT
With a Hines 300 NC bending machine, Wilder Fitness produces its highly durable and functional fitness equipment.